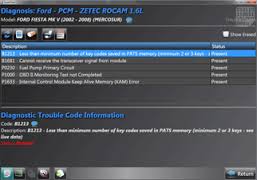 As the name suggests DTC`S, commonly known as fault codes, are created when a fault occurs in the engine management system.  Fault codes can happen for any number of reasons, eg, if a second hand Engine Control Unit is fitted and the donor vehicle had sensors that your car does not.  Or maybe you`ve an egr (Exhaust Gas Recirculation) fault.  Usually when a fault code is detected by the cars`s engine management, the car will loose power and go into "economy mode".
Now we have a solution for deleting these fault codes "certain models"  so that the engine management system never looks for them.  In the last few months of testing we have had a very good selection of faults that we have had to erase "permanently" and monitored the car afterwards to check for problems.  None were found!
The list of fault codes is vast for any car system and i would never be able to list them all here but if you have something and want to know, please feel free to ask.
Common items that we have had to erase are EGR valve`s, Air intake motor flaps, Heated oxygen sensor`s, Programming fault codes, etc.
Note that no parts are needed and this is just a diagnostic and programming service to erase faults for life!  You can also ask about a remap when you call.
Just call us on 07711546622 for further information