Tel (028) 816 78878
From Monday 23rd March 2015 we have moved to new premises at 7 Carrickdartins Road Castlederg BT81 7NQ.   Approx 1 mile from Castlederg on the B72 Omagh Rd, Carrickdartins Road is located beside the former Aiken service station . Our number is 028 816 78878 and hopefully should have moved by that date.

 Quantum Tuning Irl
With vehicle remapping becoming more popular due to fuel savings we have a map for your vehicle.  Saving on average somewhere between 10% to 30% on fuel.  Some of the vehicles we see most gains from are Landrover, Vag group, Vauxhall, Suzuki, Mazda etc.
On a 2009 Vw Passat 2.0tdi we would expect 45 to 48 mpg.  After our blue remap is installed this goes up between 55 to  59mpg.  The reason we can say this is because its what our customers have to say.
If you want to find out more what fuel and power gains your vehicle will get just call us on 028 816 78878.  We are that confident you will save that we offer a 30 day money back guarentee if your not happy.
Why not try our vehicle calculator at the bottom of the screen.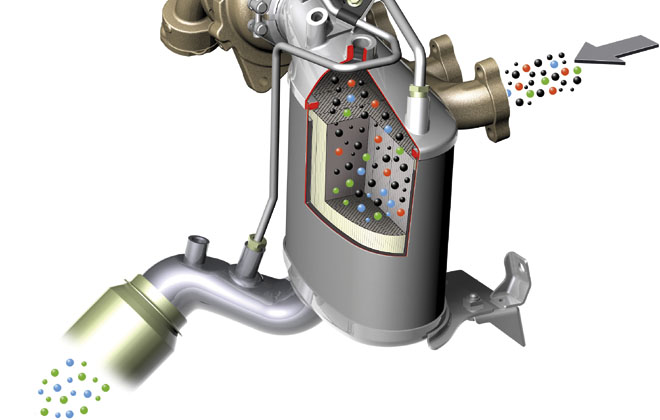 With more of our vehicles being fitted with DPF or diesel particulate filters "this is an inline soot filter to trap smoke particules when driving in built up areas and when in the countryside are burned off during a cycle called regeneration.  Seems ok in practice only to find that not all of us are able to drive for 20 mins at 60mph once a week.  Especially for those who only nip to the shops, school run or live close to work.
When your car has only been on short journeys or has had an emission fault chances are that you will see a dpf light or symbol on the dashbord or maybe not.  Things to look out for is white smoke coming from exhaust after a few mins driving.  Car has lost power and maybe in limp mode "not able to rev over 3000rpm".   Or that the engine oil level has risen up the dipstick.  What happens next is crucial. If you continue to drive your car the soot in the exhaust dpf "filter" will increase causing more of an obstruction of exhaust gas.  Between the engine and exhaust dpf is the turbo.  With a partialy blocked dpf filter the exhaust pressure builds up and causes the turbo seals to leak oil into the exhaust or intake side.  This will in turn cause the turbo to fail "usually £300 to £500 to replace" and worse to drail the engine oil from the engine sump therefore starving the engine of oil for lubrication. Or during regeneration "white smoke" diesel is being injected into the engine cylinders on exhaust stroke to burn off soot in the DPF filter, problem is that the exhaust flow of air is reduced so most of the injected diesel will run down between the liners and piston of your engine into the sump oil, causing it to become less of a lubricant and do more damage eg, shell bearings on the bottom end of crankshaft.  If the oil level rises there is the chance it could put a "leg out of bed" piston out throught the block.  Engine needs replaced.
We have a way to overcome this problem by offering a DPF removal service which will prevent any of the above from happening to your vehicle.  It too comes with a 30 day back guarentee and a free diagnostic check.
With 12 professional Quantum dealers  covering Co Donegal, Fermanagh, Tyrone, Belfast, Cavan, Dublin and Kildare we are closer than you think.
Please feel free to visit us at www.quantumtuning.ie
With the most comprehensive range of vehicle software solutions available we can fix any electrical fault on your vehicle.





As you may have noticed we are undergoing changes and diversifying our business over the last few months.  There are still alot of changes to happen and we believe it will improve the way your car is repaired with less down time.
My own field in this business has been from an electrical prospective, meaning that i see what other mechanics cannot.  Too often we hear of, "oh ive had my car on a computer".  Having a computer is one thing using it is another!    Todays vehicles are complex machines where having the knowledge and knowhow is a must.  Experiance and dedication have driven this passion to a degree where any vehicle can be diagnoised and repaired by logic.   After all someone had to design and build it!

Castlederg Auto Electrics are Ireland's leading Diagnostic Specialist's in the automotive industry. Formed in 2002 we have strived for excellence in repairing electrical faults to vehicles from all over Ireland and the UK. Cars today contain many electrical systems which are linked together to form a complex communication system known as CAN bus. Too many times most garages assume that if you try a part, it may fix the problem, but at the customers expense. Here at Castlederg Auto Electrics by simply accessing the cars diagnostic system faults can be found and pin pointed exactly meaning that only the correct parts are supplied and fitted. This lowers the cost to the customer of a professionally repaired job.
Castlederg Auto Electrics are the only garage that specialise in complete diagnostics and electrical repairs with proper diagnostic tools and nothing else!
We have one of the largest collection of vehicle diagnostic equipment to serve any manufacturer and repair them as required.
Please feel free to havea browse on our site and if you dont see what your looking for then please email us.


This website has been designed and written, by us for a more informative approach to repairing you vehicle.  We believe that by creating our own site lets us explain exactly what we do and how we diagnoise your faults.